In 2010, Mike was the inspiration for a character in the book Break Points, by Larry Kesslin and Chris Winter.  This book featured a hard-charging Sales Manager named Melanie Stephens who hired great people, turbo-charged sales, and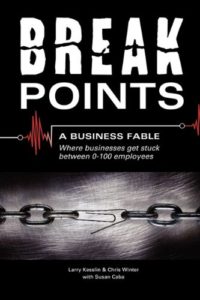 implemented management processes to deliver accountability and results.
Many companies asked "How can I hire somebody like Melanie?" In response, Mike created an organization to teach his practices and methodology.  For the past six years, Mike has facilitated Peer Groups, conducted training classes, and coached Sales VPs and Managers.
A featured speaker at more than 300 industry conferences, Mike has delivered more than 100 unique educational webinar programs, and coached hundreds of business owners, Sales VPs and Managers.

Trans4mers always focuses on the business outcomes every owner and executive seeks—better people, higher profits, better practices, and a culture of accountability for results.